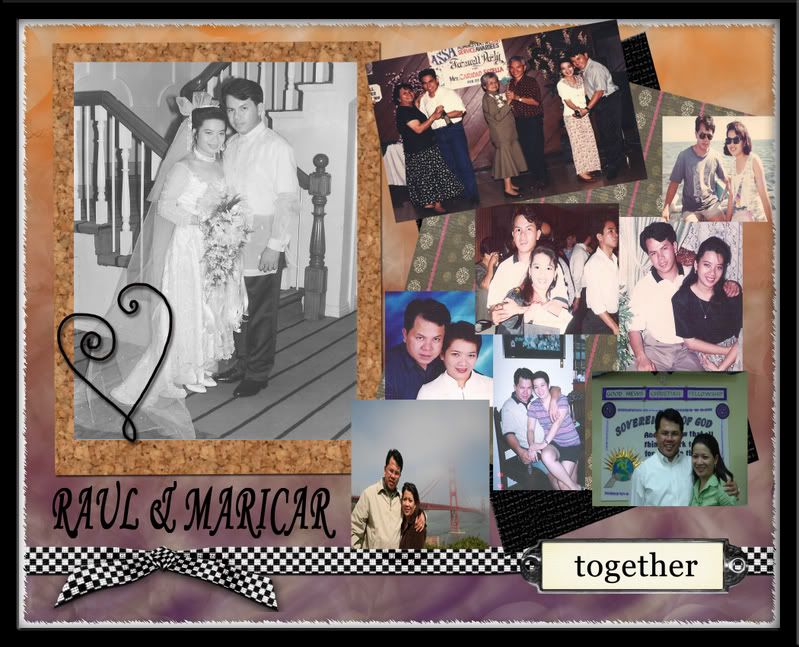 "A husband is a guy who tells you when you've got on too much lipstick and helps you with your girdle when your hips stick."~ Ogden Nash ~
My Husband and I have been married for almost 14 years now and before we got married we dated almost 3 years, so to sum it up we've been together for almost 17 years now. WOW! Imagine that, I never imagined myself living with someone that long. :)
But through it all I have no regrets. He remained to be faithful, honest and a good father to my children.Honest in the sense that if he doesn't like what he sees he will tell you up front. Actually sometimes...errr most of the time He is so brutally honest. To give you some examples,I've listed some of his "HONESTY" through the years:
He is my no.1 fan and he keeps on mentioning that I look better now than before we got married (nope I'm not into cosmetic surgeries. :) )

He is my worst critique. He will definitely tell me if I look funny in the clothes I wear, make-ups I put on or even the shade of my lipstick.

He'll definitely tell you if you're gaining weight.
and the list goes on...but hey! God gave husbands so that we don't need to look in the mirror because definitely when some people will lead you on our husbands are the ones that will tell you the truth even if it hurts.For them "Honesty is the best policy."
credits for the layout:click here